Free WEBINAR
ARDS due to COVID-19
Thursday, May 20th, 2021 at 4:00 p.m. – 3:00 p.m. hora canaria
Registration required
Moderator: Andrea De Gasperi
Webinar Programme 4:00 p.m. – 6:00 p.m.:
 Is ARDS due to COVID a new entity? (Luciano Gattinoni)
 Invasive mechanical ventilation (Luigi Camporota)     
 Lung imaging: CT and Lung Ultrasound (Davide Chiumello)
 The role of corticosteroid (Jesus Villar)  
 Q&A session with open discussion
THE ZOOM MEETING WILL TAKE PLACE IN ENGLISH
Quality care of many advanced health care systems has been put at dramatic risk by the SARS COV- 2 pandemic. COVID 19 is the disease sustained by SARS COV 2 virus, whose peculiar characteristic in the early phase of the disease is the specific tropism for the respiratory tract. COVID 19 – induced lung pathophysiologic changes are a cutting edge, relevant in the everyday clinical practice while treating COVID patients. "COVID Pneumonia", the specific pulmonary disease associated with the viral infection, is very peculiar for the dissociation between severity of the hypoxemia and the maintenance of a relatively good respiratory mechanics.
Object of hot debates and controversies, two types of phenotypes seems to be present, H and L ("L" refers to low elastance, ventilation/perfusion ratio, lung weight, and recruitability, "H" to high pulmonary elastance, shunt, edema, and recruitability"). The impact of these two phenotypes and the related pathophysiological changes might have on the way to artificially ventilate the COVID patient will be discussed by Luciano Gattinoni, the "inventor" of the baby lung in the nineties and now the mentor of these two types of "pneumonia" presentation.
Dr Luigi Camporota will highlight the need for personalized and adaptive mechanical ventilation strategies for COVID pneumonia and the way to choose, set and adjust the ventilation modes (including the way to appropriately set PEEP level). Aim of the lecture is to help to set at the bedside an effective and protective ventilation mode, able to improve oxygenation while reducing inspiratory fraction of oxygen, vasopressors, and sedation in COVID-19 patients.
Chest imaging is key in patients with acute respiratory failure. The role of advanced diagnostic imaging (CT Scan) and the place Lung US (LUS) might have at the bedside while treating COVID 19 patients will be discussed by Davide Chiumello. Lung CT scan is the reference imaging technique for acute respiratory failure but requires transportation outside the intensive care and x-ray exposure. Lung ultrasound is a promising, inexpensive, radiation-free widely available tool for bedside imaging: during COVID 19 pandemic the place of LUNG US in clinical practice has increased substantially. LUS diagnostic performance will be addressed in this specific setting: main aim of the lecture will be to clarify possible indications, technical aspects, qualitative and quantitative analysis of lung morphology of the two techniques and the potential interplay with mechanical ventilation.
Dr Jesus Villar will discuss the use of corticosteroids in COVID 19. Coronavirus disease 2019, as above discussed, is associated with diffuse lung damage. Glucocorticoids may modulate inflammation-mediated lung injury and thereby reduce progression to respiratory failure and death. In patients hospitalized with Covid-19, the use of dexamethasone (RECOVERY TRIAL; NEJM February 2021) resulted in lower 28-day mortality among those who were receiving either invasive mechanical ventilation or oxygen alone at randomization but not among those receiving no respiratory support.
This web meeting will give the attendees the unique chance to have from four outstanding opinion leaders in the field of the Intensive Care Medicine the most updated evidences while managing COVID patients with acute, severe respiratory failure: the main aim is to give the opportunity to have directly from the researchers the description of the pathophysiologic changes induced by COVID 19 and the rare opportunity to have it translated into everyday clinical practice: from bench to bedside made true.
Moderator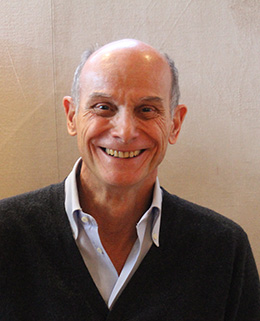 Andrea De Gasperi
Former Director Second Service Anaesthesia and Intensive Care at the Niguarda Ca' Granda Hospital of Milan.

Speakers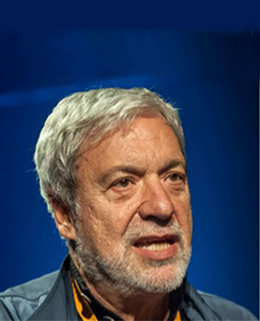 Luciano Gattinoni
Former Chief of the Hospital Department of Anaesthesia, Intensive Care and Emergency at the University of Milan, Italy. Chairman of the Department of Pathophysiology and Transplantation at the University of Milan.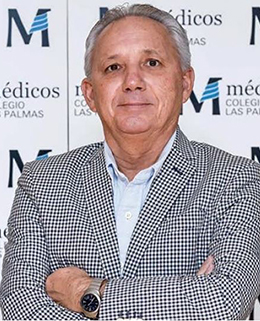 Jesus Villar
Senior Scientist and Group Head, Research Unit, Hospital Universitario Dr. Negrín, Las Palmas, Spain. Group Head, Spanish Network Center for Research in Respiratiory Diseases (CIBERES, Instituto de Salud Carlos III, Spain). Keenan Research Center for Biomedical Science, St. Michael's Hospital, Toronto, Canada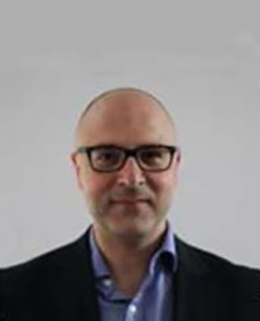 Luigi Camporota
PhD in airway biology and Specialist in Critical Care Medicine. Intensive care medicine Consultant at Guy's and St Thomas' NHS Foundation Trust and Honorary reader in critical Care at King's College London.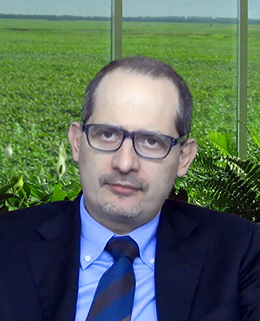 Davide Chiumello
Professor of Anesthesiology and Intensive care MED-41, University of Milan, Italy; Head of Intensive care Unit, ASST Santi Paolo e Carlo, Milan.